Description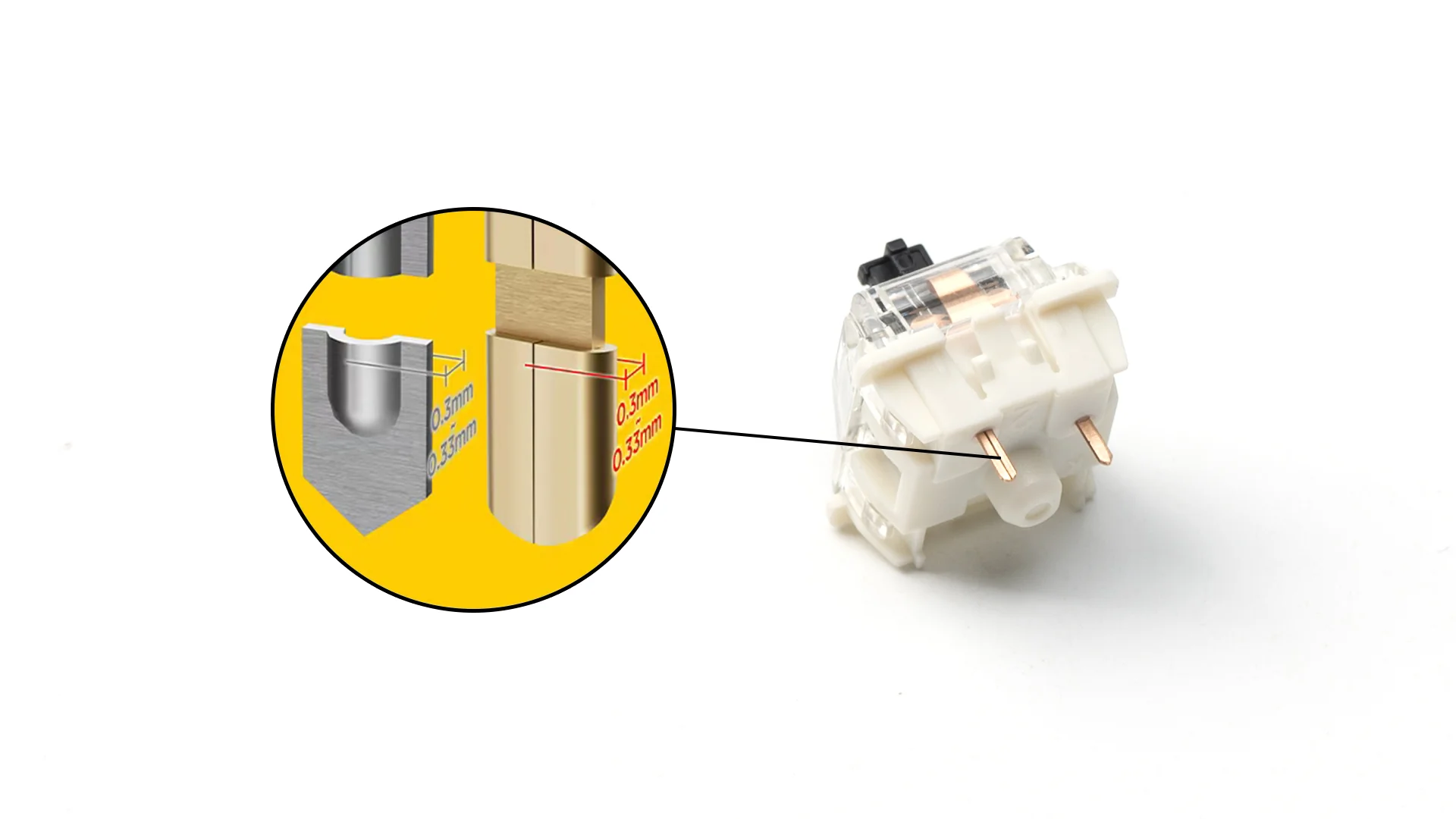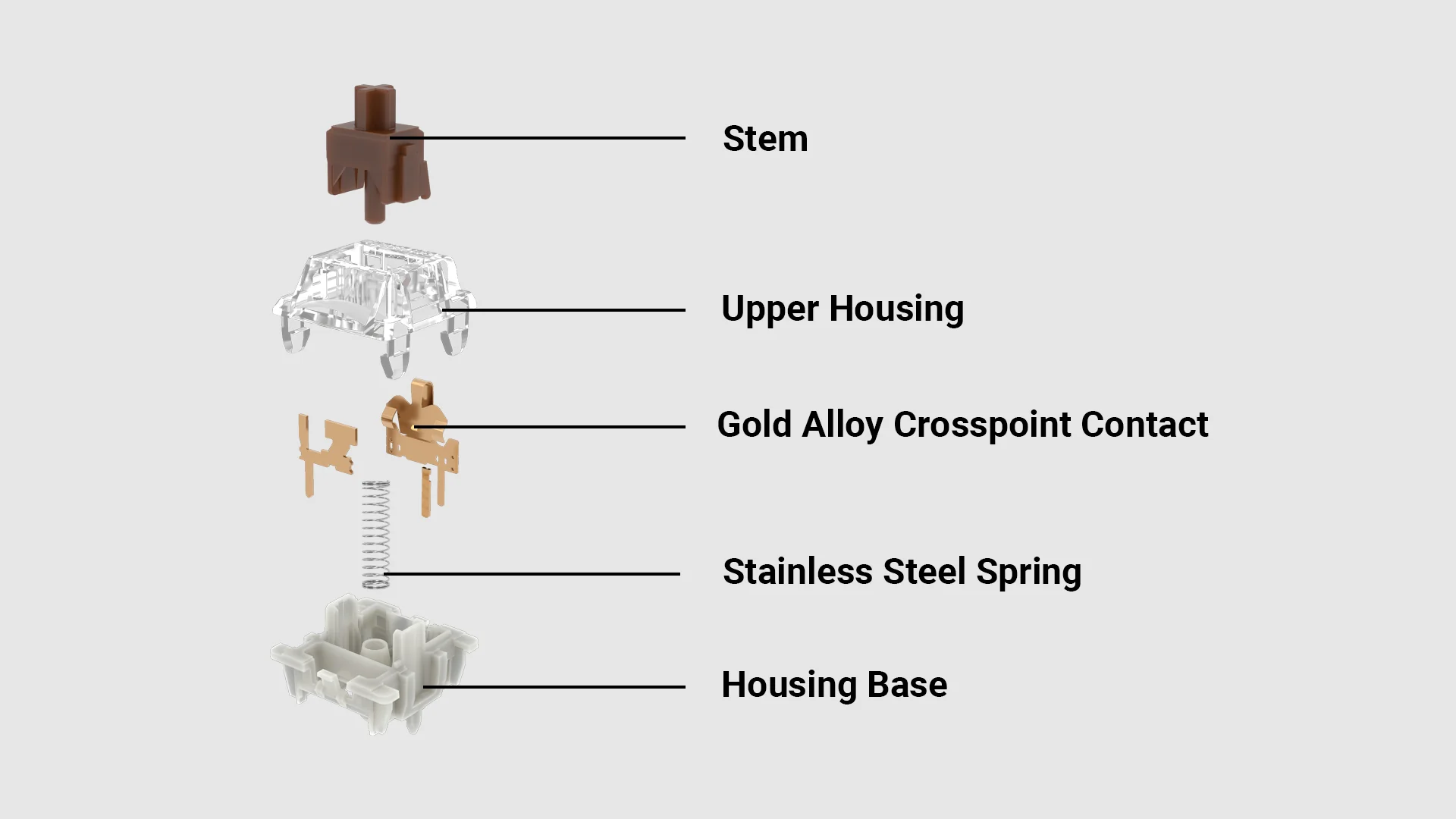 G Pro 3.0 Structure
The G Pro 3.0 maintains the highly sought-after factory pre-lubed feature of its predecessor, the G Pro 2.0, guaranteeing seamless and trouble-free keystrokes right from the beginning of your typing experience. Furthermore, it showcases a transparent upper housing and an elegant white base, resulting in a contemporary and visually captivating keyboard design.
Three-Ply Chunky Switch Pin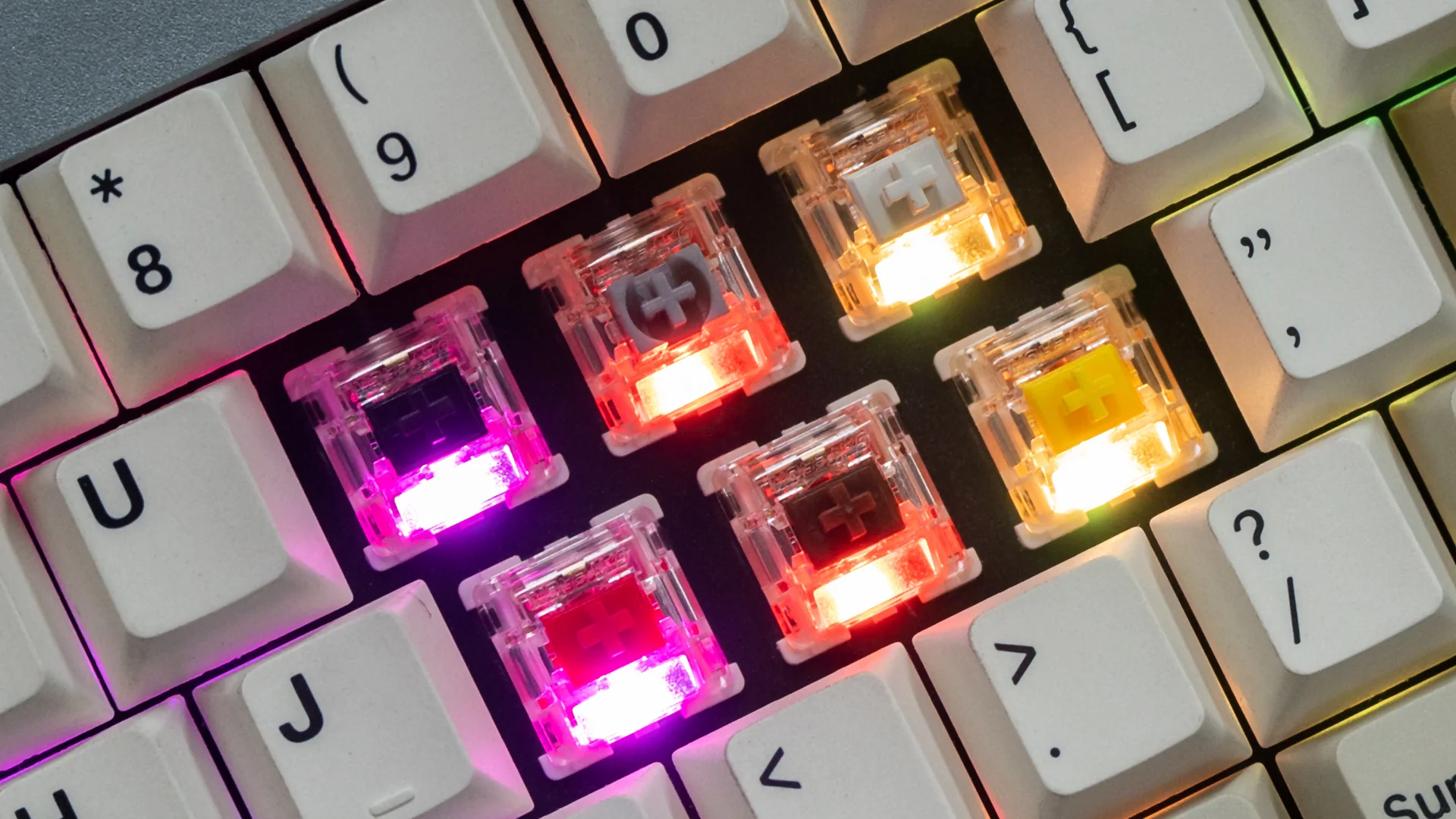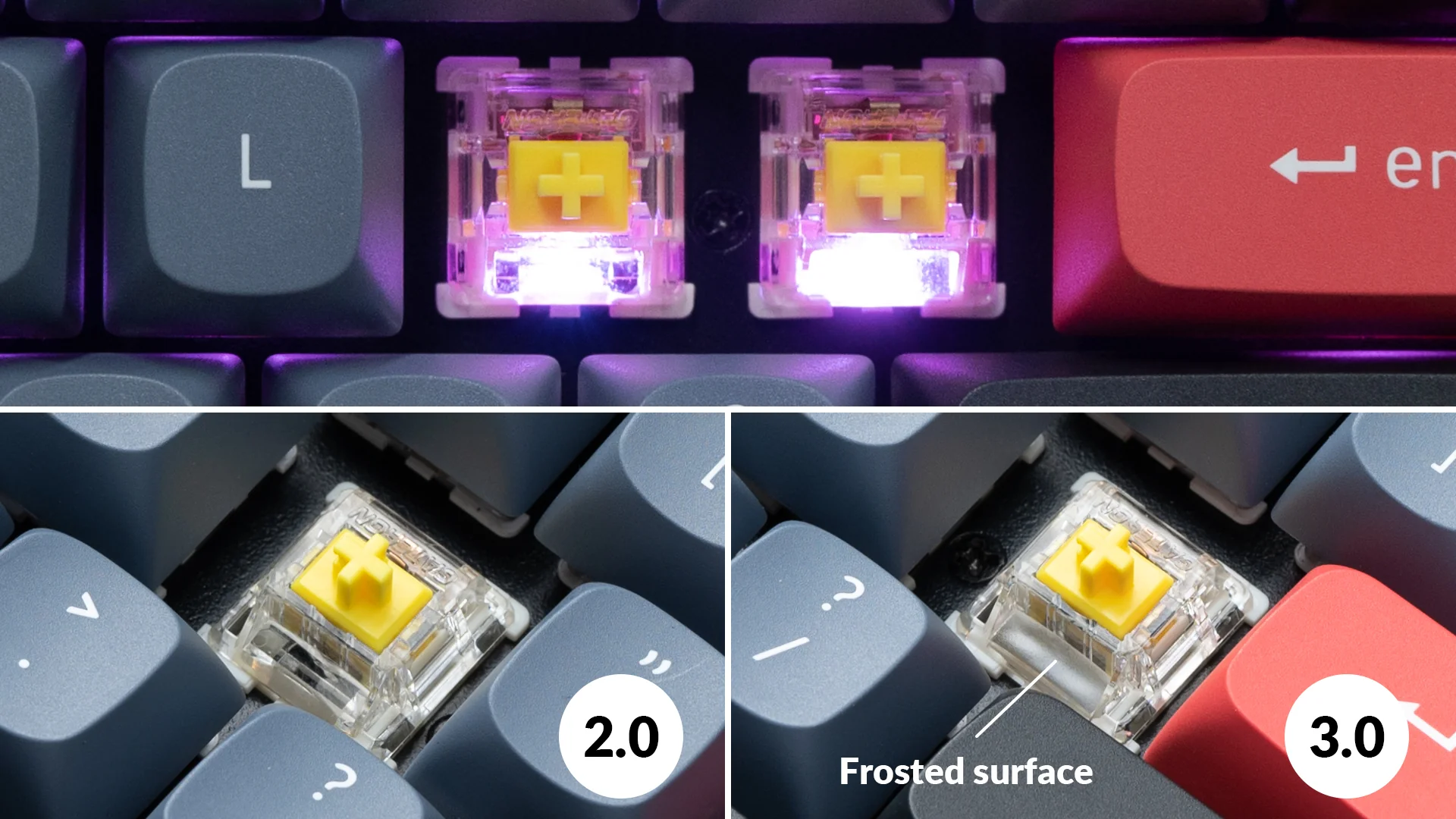 Consistent and Bright Backlight Effect
When compared to the G Pro 2.0 switch, the G Pro 3.0 is meticulously crafted with a frosted light-guided surface, which significantly improves light consistency and brightness.